​"Happy girls are the prettiest" Audrey Hepburn
What my clients are saying
Jill combines skill and professionalism with genuine warmth and kindness, and I really enjoyed my time with her. I now know which colours to go for (and which to avoid), styles and shapes that work for me, and how to choose and apply make up with much greater confidence. It's been two months since my Styled in Colour experience, and I've worn my new clothes and make up many times and had lots of compliments. The best thing has been being able to get ready quickly for different occasions without my old indecision about what to wear, and then feeling confident about how I look. Jill has made a huge difference to me, and I would recommend her without hesitation.
Jill's friendly & self-deprecating approach to personal styling made me feel instantly at ease, in a situation that would never have really considered 'me'.  While I was booked for colour analysis, Jill kindly threw in some handy tips and styles and patterns I should be looking for too.  By the end of the session, even I could see the difference the right shade of green made to my overall look and  had a new admiration for bright pink (although she may not have convinced me of the benefits of pink lippy!  I am, however, the proud owner of both blue & green eyeliner and a rather fetching red lip gloss).  On the topic of make-up, I also treated myself to a tube of the foundation Jill used (Colour Me Beautiful Morning Light in Porcelain – if you're interested).  I LOVE IT!  It's genuinely the best foundation I've ever used.  Makes me look like I've finally had a good run of sleep.  I'm hooked and am now on my second tube.
Since I've had my colour analysis with Jill I've felt so much more confident in choosing an outfit.  For the first time in my life I asked for gift vouchers for Christmas, so now I can take advantage of the fabulous array of colours out there (oh, and because I wouldn't trust anybody who's not had this done to pick clothes for me!).
As a final indicator of how happy I was with my session, I've now booked one for my mum!
​I had a full style overhaul with Jill which included analysing my colours, style advice and make-up. Beforehand I was fairly sceptical, how can knowing your body shape and colour make a big difference? I've always suffered with confidence as I'm fairly tall and have an athletic build. I tend to feel bulky and unfeminine in whatever I wear. I also have three kids and a full on job so am constantly juggling things. My husband bought me the style overhaul as I think he was fed up with my moaning! My scepticism disappeared within minutes of meeting Jill. Her studio is fantastic, it is set up in a very professional way with everything you need separate from the house. I felt very at ease with Jill, she is a very good listener and is able to give you advice without you feeling awkward. I didn't feel stupid or judged, she understood exactly what I was struggling with and didn't laugh when we talked about my body or colour hang ups. She could really relate to things. Her knowledge and experience is first class. The experience has really changed what I wear and how I co-ordinate things. I feel a lot more confident and have had lots of compliments about my colour/outfit choices. I see things differently now and Jill has really helped me achieve this. I would definitely recommend taking the plunge for anyone considering it, it's worth every penny! R
I first got in touch with Jill to enquire about a "Colour Analysis" session for myself and sister-in-law. Hitting our 40s, we realised how firmly we had become stuck in wearing black as a wardrobe staple. I asked a colleague at work how she always managed to look so fabulous and elegant and she answered, "I've had my colours done". A bit of a google search as to what this was all about and I stumbled across Jill. The appointment was booked and that was the start of our "colour journey". Jill's approach is friendly and informative. Throughout the appointment, Jill listened to our style and colour preferences and through experience and charm, managed to encourage us to explore new colours which complement our skin tone, hair colour and eye colour. At the end of our session we were both provided with a palette of colours that suit us individually. Since the consultation, I have received many compliments and more importantly I now wear colour!
My Colour Me Beautiful consultation was a thoroughly enjoyable experience, Jill made me feel really at ease right from the start. At the start of the consultation Jill explained the concepts and theories behind the Colour Me Beautiful package and whilst chatting she made a couple of initial predictions of which colours and tones would suit me best, at the end of the session Jill's predictions turned out to be "spot on". I'm really really happy with my customised colour palette that Jill created for me. The individualised colour wallet with all the right coloured fabric swatches in is brilliant, it is always in my handbag. Shopping is now easier and more enjoyable as I feel more confident buying clothes that are more suited to me. The make-up lesson was invaluable. I have applied make-up in the same way and in the same colours for as long as I can remember, but Jill had so many little hints and tips to change the overall effect. I thoroughly enjoyed the Colour Me Beautiful experience and would definately recommend it. Its a great idea for a "gift with a difference".
A huge thank you to the lovely Jill at Styled In Colour! I attended a "Dress To Impress" workshop at Stitch studio Ramsbottom with my mum and we were both so pleased with our experience. Jill has a very approachable, relaxed nature, helping you to instantly feel calm and comfortable. She has a wealth of knowledge and is able to advise on style, colour, shape and proportion, all in a gentle, guiding manner, accompanied by a wonderful sense of humour. I have come away feeling more positive about my body shape, knowing more about how to enhance the good bits and disguise the not so good. I also feel a lot more confident about letting go of some of the "safe" clothes and releasing my secret inner style! A make-up lesson with prescription to boot was a great experience and whilst there was no hard sell or pressure to buy, I love the products and will definitely be placing an order. Thank you Jill, you'll be seeing me again! Oh, and this lady makes amazing cakes (another perk of the style workshop)! 
 I had a wonderful morning having my colours done with Jill at Styled In Colour. She immediately put me at ease and explained the process and the science behind it all. It was really interesting using the various coloured drapes and fascinating to see what a difference the right colours can make! The session also included having my make-up done, so I felt really pampered! After a couple of weeks I decided that I really wanted to return to Jill to have a style consultation. The two sessions linked perfectly and I left feeling really confident about the clothes I should be wearing. The real benefit has been the decisions I now make in the shops. I wear absolutely EVERYTHING I have bought since (rather than have clothes sat in my wardrobe for months)! I now get so many compliments about what I wear and it's given me the rules I needed and stopped me making impulse purchases. Thank you Jill
 I would like to take this opportunity to thank you very much for the recent Colour Consultation and make-up lesson I had with you. I was very impressed with your professionalism and knowledge of colour theory and was surprised when the results showed my dominant colours were so different to what I had expected. The colour wallet is invaluable and after our session I hit the shops and chose a lovely teal coat, which I would normally have walked straight past. The colour looked so good and my friend couldn't believe how much it complimented my colouring. Our make-up session was great too and again I was surprised with some of the colours you used on me and how vibrant I looked. Thank you once again for making me feel so special and for teaching me how to choose clothes and make-up to complement and enhance my own colouring. I will be recommending you to all my friends
​When I visited Jill, I had a basic idea of which colours suited me, clothes wise but still hadn't got the make-up right, despite being 45. My make-up bag was a complete disaster area of impulse buys and I knew I was in need of a make-over when the 1980's phoned and asked for it's electric blue mascara back! I was about to get married and wanted to look my absolute best. Jill was lovely and demonstrated how using the colours that suited my skin tone made the difference between me looking radiant or dire and in need of a blood transfusion! Thanks to Jill's expertise, I felt beautiful and confident on my wedding day and I think the photographs reflect that. Having my colours done gave a much needed boost to my confidence at a time when I really needed it. Who says you can't be middle-aged and fabulous? I fully intend to go back for the style consultation where I will most definitely NOT be confessing to fashion crimes such as wearing socks with sandals!!!!! 
​Absolutely brilliant experience! I felt very cared for during the whole process. I feel informed and much more confident in my decisions with colour.
 Thank you so much for my make up consultation at the MND Spring Fair Fundraiser, I learnt so many fantastic tips on how to apply my make up and feel a lot more confident on what colours I should now be using. I will be recommending you to all my friends!
RELEASE THAT INNER GODDESS, YOU OWE IT TO YOURSELF!
Look good- feel great- be confident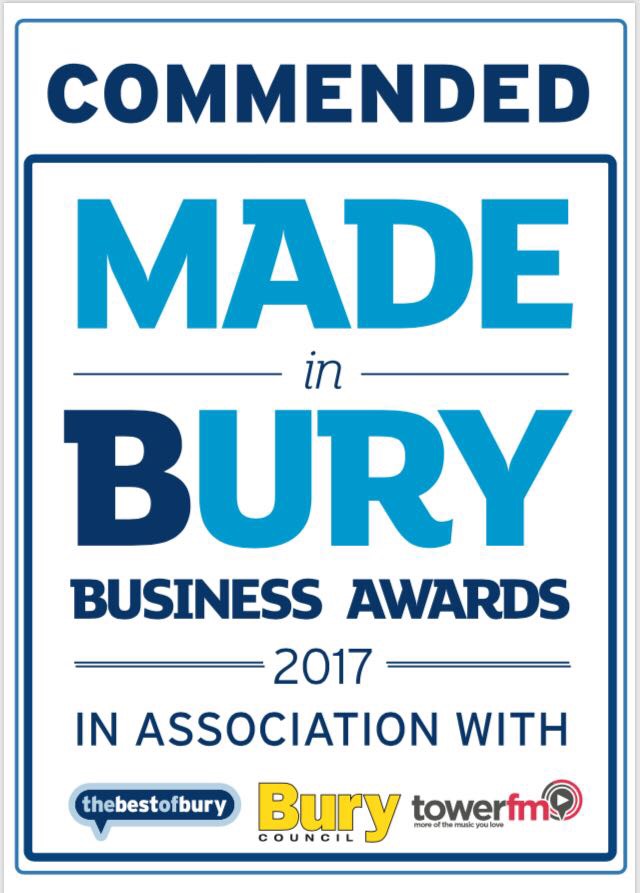 Colour Me Beautiful is recognised as the international leader in the colour, image and styling industry. Our fully trained consultants have been changing the lives of both men and women in Europe, Africa and The Middle East for over three decades