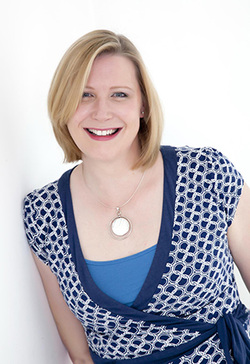 Many of my clients put a lot of worry in to whether or not black features in their palette. I can relate whole heartedly to this, as pre colour analysis I did not have any colour other than black in my wardrobe. It was my crutch, my confidence booster, my fat disguiser, or so I thought!
Interestingly, even though black doesn't feature in my colour palette I still have a few key pieces in my wardrobe that are black, I just wear them in a more strategic way now to lesson the aging effect that black has on my complexion when worn next to my face!
Everyone can still have their little black dress depending on the fabric it is made from, how much flesh is on show and what accessories and make-up are worn.
Texture is crucial in being able to soften black as it will alter the way in which light is absorbed by the fabric. All types of knit as well as tweeds will have this effect. Sheer fabrics will also "lighten" black and shiny fabrics such as silk or satin will sparkle and reflect the light making it easier for our lights, softs and warms to wear it successfully.
Very few people can wear black on it's own right next to their face. To help lessen the ageing effect leave a little flesh on show with a lower or open neckline and add a little shimmer, either golden for our warm toned clients or iridescent silver for our cooler counterparts.
Accessorise your black with scarves or jewellery to lift the overall appearance and harmonise with your natural colourings. Choose a scarf in one of your "wow" colours or team your outfit with some statement jewellery. Warmer skin tones are best in gold, copper and bronze. Cooler skin tones are best in silver, platinum and pewter. Diamonds are perfect for everyone (I actually let out a huge sigh of relief as I wrote that sentence)!
Finally, your make-up can help you to wear black more successfully. Ensure that you are wearing the right tones and shades to compliment your colour palette and avoid over dramatizing by wearing a lipstick or blusher which is too overpowering for you.
If you're looking for a slimming effect but want an alternative to black then consider navy, charcoal or chocolate brown depending on your dominant palette.