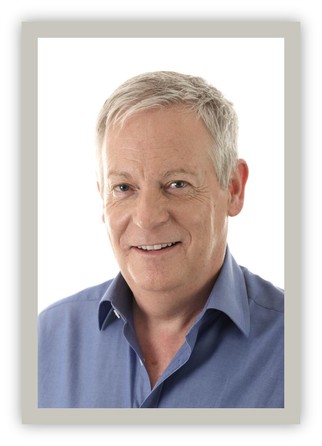 My blog this month takes the managing director of Colour Me Beautiful itself, Mr Cliff Bashforth and places him and his hair under the microscope for some detailed analysis. For anyone who has not had the pleasure of meeting this colour guru, I thought it would be interesting to track Cliff's dominants through the ages, from him beginning out as a young Colour Me Beautiful consultant, to the present day, as owner of the company.
​Many of my clients ask if a change in hair colour can affect the colours in their palette. The simple answer is, absolutely. If you experience a radical change in hair colour then this can alter your dominant palette quite dramatically and you should seek advice from your colour consultant if your palette no longer feels the right fit for you.
​In the first picture, we see Cliff as a newly qualified consultant, he has warm undertones throughout his hair and moustache meaning colours with a warmer characteristic of yellow, gold or orange work splendidly on the basis of a soft (or muted for the men out there) dominant in which tone on tone suited Cliff perfectly.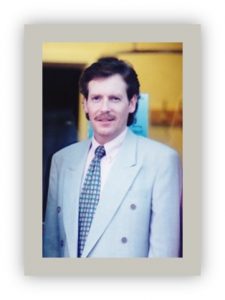 ​Fast forward 22 years and here we see Cliff as he looks today. His soft dominant is no longer edgy enough for his "cool" hair and any hint of a warmer undertone has been lost. Cliff now suits a stronger palette with more definition and cool based colours with a hint of blue running through them. The tone on tone look still works beautifully but on the backdrop of a cool dominant that allows for more depth of colour. Warm based colours have the effect of making him look rather jaundice and are therefore avoided at all cost!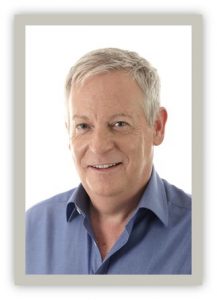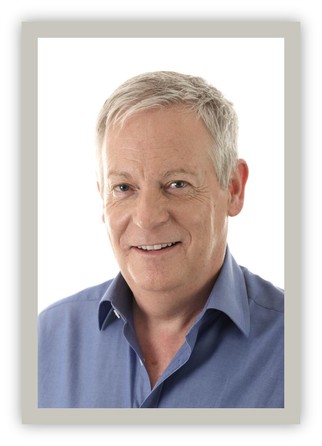 ​If you're unsure about what to do with your hair and how to maximize your own natural beauty with the help of colour, then why not consider a colour consultation here at Styled In Colour and I can help you to achieve your very own crowning glory!