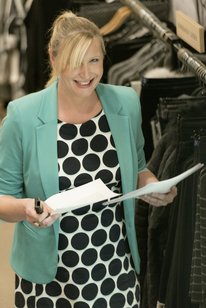 Back in October, I wrote a very personal blog surrounding my statistics and set myself a target of loosing 23lbs to achieve a baseline weight of 13 stone. Nearly 4 months in to this personal challenge, I 'am happy to report an overall weight loss of 15 1/2 lbs.
​This has been a very gradual process with the help of Slimming World, to educate myself on how to achieve a healthy relationship with food. 4 months in and I can honestly say that it hasn't felt like a diet, as I've not had to deprive myself of everything that I love. It's all about choice and compromise (like most things in life), and also knowing the effects of having a blow out, whether it be a take-away, alcohol, meals out, or if you share my weakness, breaking in to the kids treat box! All of these "pick me ups" have a very real effect on weight gain and when you realize the extent of this you can start to make informed decisions about whether you really want that extra glass of wine or whatever your emotional food crutch might be!
​No matter where you are on your body image journey, in terms of dressing for a slimmer silhouette, there are things that you can do that will give you the appearance of a thinner you. If Christmas has left you feeling a little rounder than you'd like, then these simple yet effective strategies may help.
Wearing a darker colour from your palette over your largest point can give the illusion of a thinner silhouette. Not everyone has black in their palette and the other dark neutrals can be just as effective. Navy, Charcoal Grey, Chocolate Brown and Damson are all fabulous when trying to create a slimmer version of you.
Wearing one colour from head to toe can make you look taller and slimmer (this includes your footwear and hosiery)
Adding a heel to your outfit can also have the effect of slimming down your silhouette
​I have not got to my personal target yet, but I have no doubt in my mind that I will get there and when I do, I promise to share it with you (if I'm brave enough I may even share a picture in my size 22 swimsuit which will no doubt still fit me as I will still need the extra fabric to stretch over my longer than average body)!
​For now, I'm simply happy to take control of my eating habits, safe in the knowledge that I'm working towards a very achievable goal, and satisfied that "I'm good enough!"