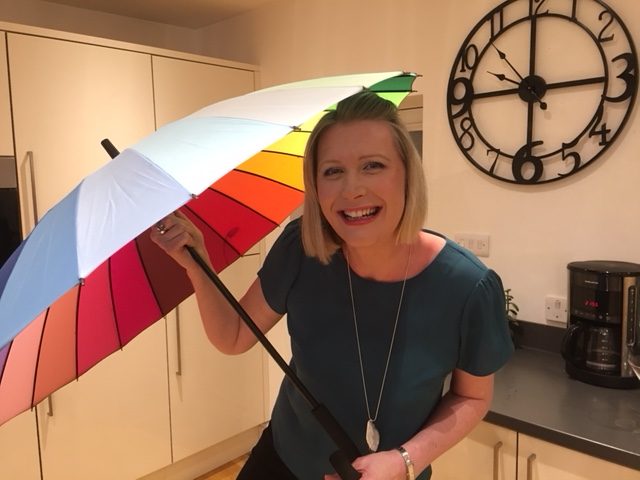 With warmer weather and the promise of dryer days we can have a re-jig of our Capsule Wardrobes and remove all evidence of those dark and cold days by re-housing Winter boots, bulky sweaters and thermal jackets in to the loft to make space for all our Spring/Summer essentials. The school playground is a place where many of us find ourselves both morning and afternoon and why not add a bit of Va Va Voom to your look with the introduction of a colourful jacket, a rainy day mac in your best shade or even a statement umbrella (living near the Pennines there is always the threat of rain no matter what the month)!
There's no time like the present to add a splash of colour to your outfit to lift your spirits and get your endorphins firing. By wearing colour it can have a direct effect on your confidence and mood and it can make you look younger, fitter and healthier when choosing colours that naturally harmonise with your natural colouring.
Whether it be a colourful new handbag, light-weight  summer scarf, bright and colourful ballet pump or simple statement accessory you have many options for starting your day at the school gates with flare. I guarantee that this will put a spring in your step and a smile on your face no matter how many arguments you've had to referee over brekkie!