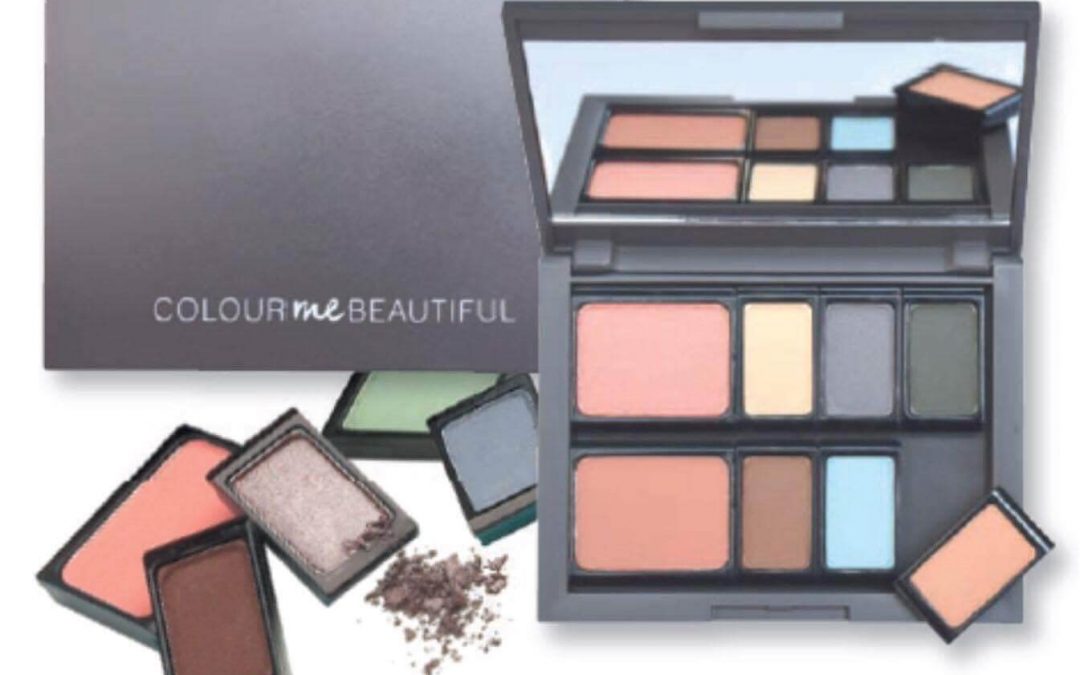 Here at Styled In Colour, I'm so lucky to have access to the inspired Colour Me Beautiful (CMB) make-up system which allows for us to use only the products we suit in one handy compact. The magnetic colour box allows you to only buy what you need and this saves so much money over time where you simply replace the items you've used up and don't have any products to waste. Gone are the days of only using one or two colours from your compact and throwing out the rest because they don't suit you. The launch of our brand new magnetic compact sees the introduction of lids for each and every product so that you can travel safe in the knowledge that they will not be damaged. This also allows for the launch of our fabulous new cream blusher that also doubles up as a lip gloss making way for eyes, cheeks and lips to be catered for in one handy capsule compact!
​Because our make-up range is prescribed specifically for you and your colourings, this ensures that the colours you use will be extremely flattering, making you automatically look younger, fitter and healthier. CMB products are all mineral based and are both cruelty free and paraben free so can be used on the most delicate of complexions.
To find out more about the CMB make-up range, then why not pop along to my make-up masterclass launch here at Styled In Colour on the 1st October between 3pm and 6pm where I will be demonstrating the power of these products on 3 lovely volunteers during the course of the afternoon, whilst launching my brand new make-up masterclasses which will start later that month.
Please drop me a line to styledincolour@gmail.com to let me know that you and your friends are coming and I can be sure to stock up on plenty of fizz!