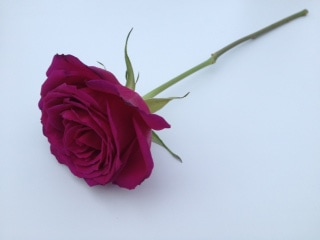 Having two children in my midst, Valentines Day takes on a slightly different role these days. No longer do we "go out" for a special evening, fuelled with good food, wine and candlelight. Instead, we recreate all of these things, from the comfort of our own home, content in the knowledge that we don't have to pay a babysitter, nor do we have to foot inflated prices or wait longer than we'd like in cramped restaurants all trying to create the perfect atmosphere for the masses.
​Being  predominantly a natural style personality, I'm never happier than when I'm in my comfy's, so I have to fight the urge on Valentine's Day to arrive at my candlelit dining room table dressed in my PJ'S and instead invest a little time, energy and thought in to presenting myself in a way that makes me feel special.
We now have a dress code for Valentine's Day celebrations which is nothing less than smart! The same is true for the menu which is nothing less than 3 courses of our favourite food (if a jobs worth doing)!
​Finding the right red is easy when you know what you're looking for. Personally, when I put "orange reds" near me (the ones that are reminiscent of a tomato) then I look yellow and ill. My cool and pinky skin tones are  more suited to the "blue-red" family (reminiscent of a raspberry). If I stick to these rules when selecting my outfits then I never go wrong! Now all I need, is to find that perfect red dress that not only works in terms of colour but fits my style rules too. Fingers crossed I'll have found it by Valentines Day!
​For more information about finding the right colours for you then why not consider a colour analysis session, simply visit my website www.styledincolour.co.uk to find out more.