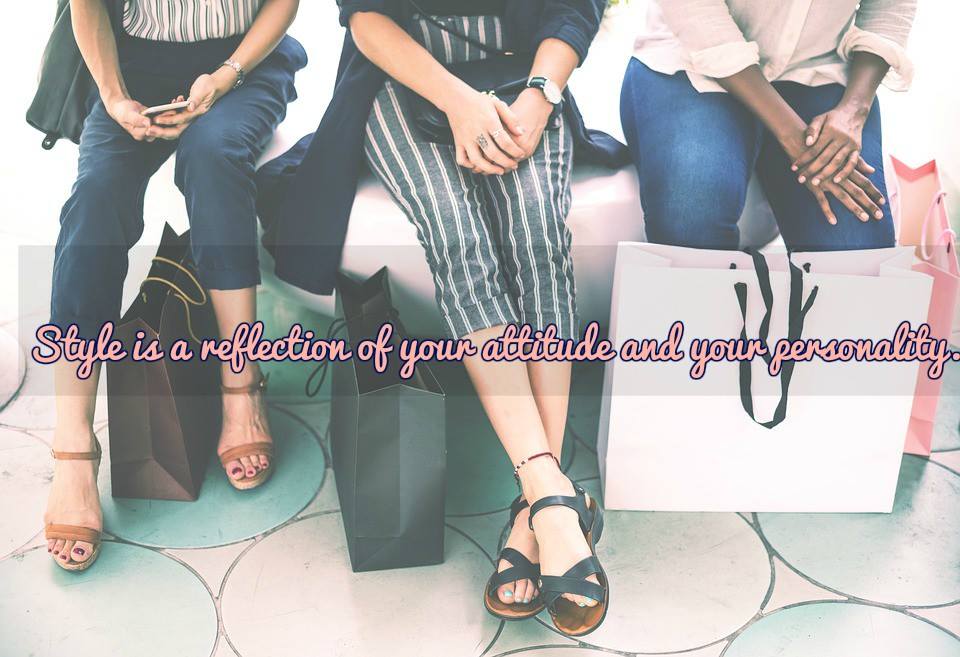 I love meeting people for the very first time and trying to guess their own individual style personality. It's a science in itself you see, and everyone has their own unique sense of style which is that subconscious pull that you get when you walk in to a shop, go looking for a new car, choose a partner, a handbag or even a holiday. Its your very first buying decision and comes before any consideration of colour or even shape. It can be rather important to know what yours is, as it may need tweaking every now and then to give you the best possible results when out shopping, attending a special occasion with a specific dress code or even when purchasing something for a loved one who may or may not share the same style personality as yourself. There are 6 different style personalities in the Colour Me Beautiful system and the majority of people fall between 1 or 2 categories. It really is fascinating as it can tell you a lot about yourself and your daily choices around make-up routines, shopping habits and outfit co-ordination.
I'll start with our Creatives, the ladies and gents who want to carve out their own individual sense of style. Looking like everyone else is really not high on their agenda. Instead they opt for a sometimes quirky and eccentric approach to dressing with no fears of trying new things or standing apart from the crowd. Celebrity examples would be Paloma Faith or Lady Gaga.
Next we have our Dramatics who like to be seen and who like to make a show stopping entrance. They are conditioned to follow trends and require a new outfit for every occasion that they attend. They do not shy away from colour and like to make a statement with their outfit choices or make-up styles. Think Katy Perry or Angelina Jolie.
Next up is our Romantics who crave detail and femininity, whether that be in material choices where texture is crucial or in the finer details of the outfit such as buttons, fringing, beading ,hair adornments or in jewellery. Everything oozes all things pretty so underwear is often very delicate and detailed and the wearer will persevere with it even if its uncomfortable!  Think Kylie or Katherine Jenkins.
We then have our Classics (like myself) who are creatures of habit when it comes to dressing. We shop in the same "safe" shops and buy simple yet elegant items that invariably match other items in our wardrobes. There is not a lot of risk involved in this category as we stick to the same tried and tested formula whether that be make-up application which may not have changed since we were teenagers or hair styles. Think Deborah Meaden or Hilary Clinton.
Our Naturals come next who have a no fuss approach to dressing. Comfort and practicality feature heavily in these wardrobe choices and they prefer an uncluttered look. Low maintenance is crucial for these individuals so a hair cut that styles itself, a low time investment make-up routine and flat shoes tend to be preferred. Think Julia Roberts and Kate Winslet.
Finally we explore our final category, City Chic. This is a far edgier version of the Classic. It has a more modern and European feel to it which oozes elegance but still has the ability to take a risk. Good tailoring is essential and investment pieces fill these wardrobes where items tend to cost more at ticket price as the buyer knows how to take full advantage of a timeless piece that will co-ordinate effortlessly. Think Halle Berry and Kate Middleton.
So now that I've got your all thinking about the style categories that you may fit in to, take some time to guess which style personality best fits your friends and loves ones, It can really help with present buying and with Christmas just around the corner this is my early gift to you!