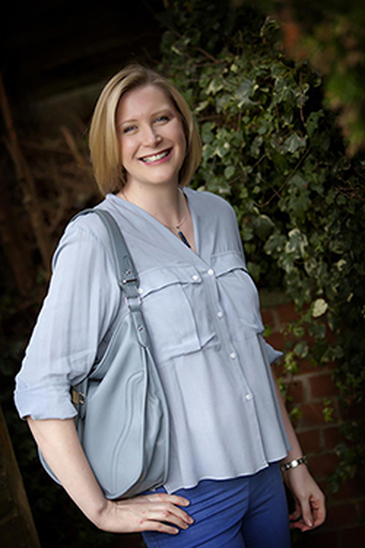 If like me, shopping is a past time that feels more like a chore than a hobby, finding a way to shop both efficiently and effectively is key to inner calm and happiness. In order to make the most out of your purchases, it's all about the planning.
Set aside an uninterrupted period of time that you can allow for the trip, factoring in travel time and coffee breaks if required. Keep distractions to a minimum so I would recommend leaving the children, husbands or pets behind if possible and that way you can make the very most out of the time frame you've allocated. If you're not a keen shopper, Id recommend planning 2 trips a year to update your wardrobe with a few essential pieces from that season's latest fashion trends or must have colour. That way you will still feel current but without a huge investment of time in order to achieve it.
​When planning a shopping trip, always set aside some time to do a mini wardrobe audit so that you can establish which key pieces are missing and what you're looking for. There's nothing worse than wandering around the shops aimlessly until something jumps out at you. Invariably this wont happen and this will have a knock on effect with regards to motivation levels for future trips. If you're unsure about how to go about doing a wardrobe audit then why not consider booking a place on one of my very popular Capsule Wardrobe Workshops and learn all there is to know about how to create one for yourself.
​Itemise a maximum of 10 pieces for any one shopping trip and then give them a hierarchy of importance so you know how to plan your day, focusing on which bits are essential versus things that are less important.
​If you've had a style consultation in the past it's always worth re familiarising yourself with your "rules" to establish the key things to look out for and more importantly what to avoid.  Set aside an hour or so to do some internet research and look at the top 5 clothing stores that you've historically done well in. Look at new and existing collections and save pictures of anything that catches your eye whilst fitting the brief. You can then form a plan for which shops you will be visiting on the trip and start to think about what you'll be trying on.
When the day arrives, It's all about practicalities. Have you got a comfy pair of shoes on that you can walk for miles in if needed? Can you slip off your outfit easily?  Can you get away with a lightweight jacket so that you don't over heat going into warm shops whilst still being able to fit said jacket in your handbag to keep you hands free. All of these things matter because they will allow you to have a stress free trip.
Whilst on the trip it's important to not go "off piste", certainly with sales racks, as the adrenaline surge you may get from the feeling of "bagging" a bargain may not last that long, especially if it sits in your wardrobe with the price tag still attached never getting any airtime. I'm not adverse to a bargain, but if you are naturally drawn to the sales rail I always ask myself the question "Would I be willing to pay full price for this item?". If the answer is "yes" then go ahead and enjoy the pleasure that comes with getting something for less!
Sticking to your plan where possible is hugely beneficial. I have now mastered the art of nailing shopping trips for myself to within 3 hours. That way, I get what I want without getting disillusioned, tired, frustrated or fed up!
​Happy shopping everyone.
​For anyone who would like to take the headache out of shopping then why not consider a personal shopping trip with myself, It's fun, efficient and hugely effective!