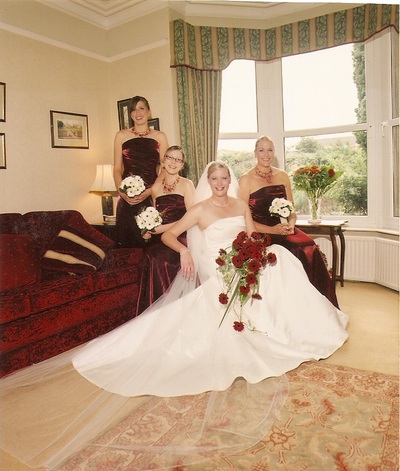 Having celebrated my 10 year wedding anniversary this weekend I thought it fitting to  make this months blog all about wedding colours.
​Looking and feeling fantastic on your wedding day is every brides dream. Good news for all you brides out there, as Colour Me Beautiful can help that happen so that you radiate health and beauty on the one day of your life when quite literally, all eyes are on you.
Choosing a colour theme for the day should be one of the most important decisions in the run up, as having a colour theme that not only compliments you, but also the rest of the bridal party can help to enhance the photographs and videography on the day.
The colour of your dress is no doubt a big decision but your bridesmaids should also compliment you by lifting your complexion during those all important group photo's.
We have around 10 universal colours that work on every palette so it's worth considering one of these as a bridal colour.
​Did you know that we all have our "best" white as well, that can make us look younger, fitter and healthier on the day, before we've even started on the make-up!
​Speaking of which, make-up colours also play a very significant role in enhancing your natural look for the day.
​For more inspiration, our publication "How To Be A Beautiful Bride" is a fabulous read and gives you lots of ideas on how to dress to impress on your special day.
​I used all the teachings I'd learnt from Colour Me Beautiful on my wedding day and enjoyed every step I took on the day! I thought I'd share some of my favourite moments with you!