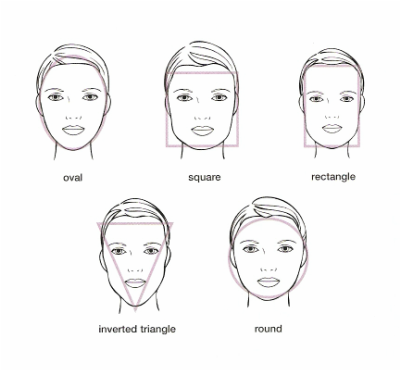 Finding the perfect pair of sunglasses is no mean feet! There are lots of thing to consider whether it be colour, shape, style or cost!
​Knowing your face shape can really help when choosing the right pair of sunglasses. Here at Styled In Colour we talk about 5 different shapes as described by Colour Me Beautiful and shown above.
​For the oval face any shape or style will work however extreme geometric designs are not the best.
​The square face suits an oval or rounded style in a light weight frame. Straight lines such as rectangular glasses will only emphasise the angles that are already prominent.
​The rectangular face needs a wider frame which will counteract the narrow sides of the face. Softer edges and light weight frames work the best.
​The inverted triangle needs to avoid wide frames or up swept styles. The frames should not extend beyond the temples. Arms should be lightweight, rimless are fantastic!
​Finally, if you have a round face shape then square or rectangular frames work the best to balance your features. If the frame is slightly wider than the face, it will give the appearance of the face being smaller. Avoid round shapes and full rimless styles.
​Colour is also hugely important as this can make or break the total effect of how the glasses look on you. For warmer skin tones go for bronze/gold/copper or tortoiseshell. For our cooler complexions then silver, steel or pewter frames work the best.