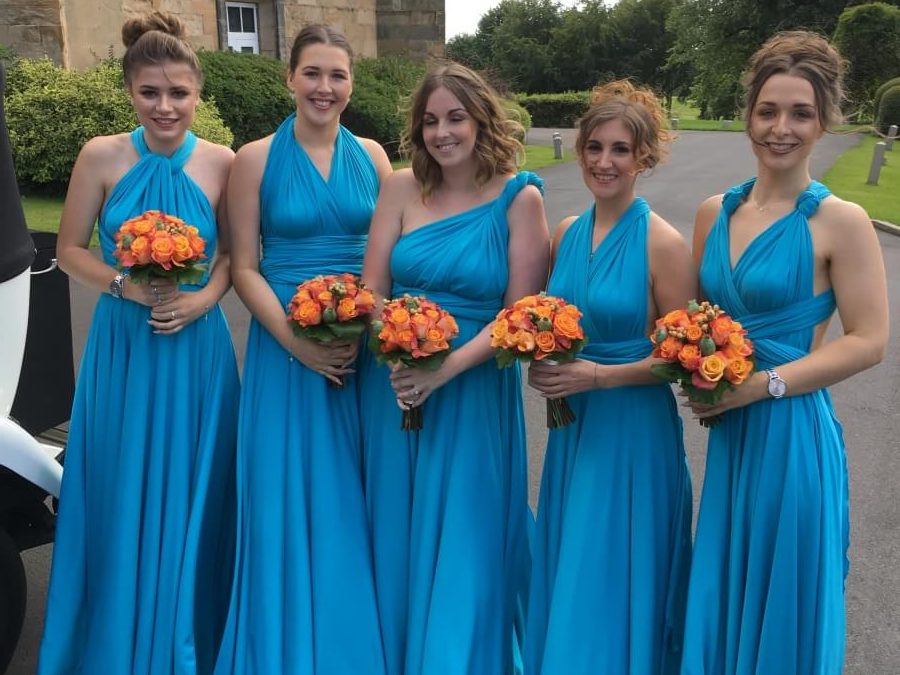 Having enjoyed being a guest at my gorgeous cousins wedding last month, I couldn't be more impressed with the colour theme's on the day! Not by chance I'll have you know, as I was lucky enough to hold a colour party before the plans for the big day got underway. It was a fabulous session which included the bride, alongside her 5 bridesmaids, the mother of the groom, the mother of the bride and a fabulous auntie thrown in for good measure.
​We started by establishing the 12 universal colours that suit each of the 6 dominant palettes, as these offer a great option when catering for a mix of different hair colours, skin tones and eye colours. This gave the bride a real variety of options safe in the knowledge that all the bridesmaids would shine on the big day. I'm sure you all agree that the results are spectacular!
​Next we decided on the brides best "white" so that when choosing "The Dress" it would suit her to the max.
​I then set about assessing each of the wedding party's natural colourings so that I could complete make-up prescriptions for each of them whilst pin pointing their 6 "wow" colours that are in fashion this season. To round up the session we enjoyed a step by step make-up lesson using the CMB makeup range which is specifically designed to take colour theory in to consideration so that it can help you to showcase your natural beauty by enhancing your best bits!
​It was such a pleasure sharing all my colour theory with this glamorous tribe and I'm sure you'll agree that everyone looked fabulous on the day.
​For anyone planning a special occasion where colour features highly then please don't hesitate to contact me, should you want tips on how to showcase everyone to the maximum.